Distribution and Operations Center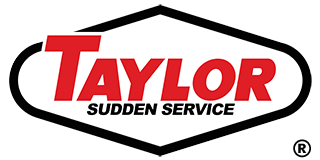 Distribution and Operations Center
The Sudden Service Distribution and Operations Center is located at 103 Industrial Park Road in Philadelphia, Mississippi. This 97,300 square foot facility serves as the master distribution center for Taylor® Genuine Parts. Also located at this location is the Sudden Service Component Rebuild. Specializing in the rebuilding of engines and transmissions, Sudden Service Component Rebuild is a certified rebuilder of Detroit Diesel®, Cummins®, Perkins®, Dana®, Allison®, and ZF® transmissions. With an additional 53,204 square foot warehouse, Sudden Service is able to stock over 60 million dollars worth of on-hand parts.
About Taylor® Genuine Parts
Taylor® Genuine Parts are carefully engineered for safety and reliability, no matter if it is a major component or a simple bolt. Engineers spend countless hours designing, inspecting, and testing each Taylor® Genuine Part to insure they meet or exceed industry standards.
With quality Taylor® replacement parts you won't have to wonder if they will fit or if they will last...
Taylor® makes sure they will.
Phone: (601) 650-9600