2019 SERVICE TRAINING SCHEDULE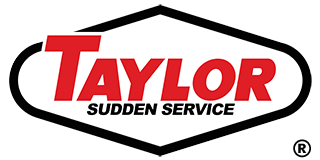 2019 SERVICE TRAINING SCHEDULE
Students attending service training classes are eligible for the Taylor Master Certification Program. To prove the student has applied him or herself, servicing training classes will now include testing. Testing will vary depending on the course (Taylor model) instructed. For more information contact: David Lewis
Master Certification Requirements
(Additional classes will be scheduled throughtout the year based on requests and/or new releases.)
Taylor® X-Series Forklifts
Models Include: X-180S through XH-400L
Taylor® X Series Forklifts
Models Include: X-400M through X-700L
Volvo® Engine and Vodia™ Diagnostics
Models Include: All Volvo Equipped
Taylor® X Series Forklifts
Models Include: X-180S through XH-400L
DTAC® / Vision Plus™ / Dana® Dashboard
Classes Include: DTAC - June 11 / Vision Plus - June 12 / Dana Dashboard - June 13
Taylor® XLC-Series Container Handlers
Models Include: XLC-974 througn XLC-976
Taylor® X-Series Forklifts
Models Include: X-180S through XH-400L
Taylor® X Series Forklifts
Models Include: X-400M through X-700L
Taylor® GT-Series Forklifts
Models Include: GT-80 through GT-180
Volvo® Engine and Vodia™ Diagnostics
Models Include: All Volvo Equipped
Advanced Hydraulics Training*
Models Include: All Models
Max Number of Students: 10
Advanced TICS Training*
(Taylor Integrated Control System)
Models Include: All TICS Equipped
Max Number of Students: 10
Advanced Hydraulics Training*
Models Include: All Models
Max Number of Students: 10
Advanced TICS Training*
(Taylor Integrated Control System)
Models Include: All TICS Equipped
Max Number of Students: 10
Advanced Hydraulics Training*
Models Include: All Models
Max Number of Students: 10
* This class is an advanced trouble-shooting class. A prerequisite of previously attending any service school for any Taylor model with the TICS (Taylor Integrated Control System) is required. Note: This is a hands-on training session. It is requested that students in attendance be prepared to be in a work environment. This includes being dressed in work unifroms, safety shoes, safety glasses and and other safety equipment that they deem necessary for the task at hand.
** Taylor model to be instructed will be determined at a later date based on requests and/or when maintenance manuals are completed for new series machines. A notice will be sent by e-mail and will be posted on Sudden Service's training website (www.suddenserviceinc.com/training-schedule/service-training-classes.html). Ample notice will be given for enrollment and to make travel arrangements.
Overview
Taylor "Big Red" Service training classes offer a detailed analysis and study of all electrical, hydraulic, and air circuits employed on a particular Taylor model(s) being instructed. Additionally, the engine, transmission, drive and steer axles are covered, as well as all basic preventive maintenance. The most complex issues (electrical and hydraulic) are fully covered in any class allowing the student to learn or better understand the most difficult systems. Each student will receive a service training packet that includes information for the particular Taylor model(s) being instructed. Service training packets include the following: a set of schematics; an operator's manual; a safety manual; and a USB Flash Drive containing the maintenance manual as well as other pertinent training information. Factory trained certification is being offered in conjunction with service training classes. While laptops will be provided to students for testing purposes, those wishing to test for the Master Certification Program are required to bring laptops with them to the service training class in order to review the service training information during testing. Electrical outlets will be provided. Please see the Master Certification Program Requirements.
Duration of Training:
Classes will be conducted for a total of three (3) days beginning promptly on Tuesday at 8 am in the Sudden Service Training Center (located inside the Sudden Service, Inc. building, across the street from the main plant facility), 3637 North Church Avenue, Louisville, Mississippi 39339 and ending on Thursday afternoon. Two and a half (2-1/2) days will be designated for maintenance and troubleshooting instructions and Master Certification testing will be conducted on Thursday afternoon. Students seeking Master Certification must allow a minimum of three (3) hours for testing on Thursday afternoon and will be dismissed after testing is complete. Students not seeking Master Certification will be dismissed at noon on Thursday. Travel arrangements should be made accordingly.
Travel and Hotel Accommodations:
Students are responsible for their travel to and from Louisville, Mississippi as well as travel while visiting. If traveling by plane, we recommend flying into Jackson-Medgar Wiley Evers International Airport, (JAN) in Jackson, Mississippi. Once arriving in Jackson, students will need to rent a vehicle and drive to Louisville (directions from Jackson to Louisville). Rental car facilities are available at the airport. Please visit: http://iflyjackson.com/iflyjackson/passenger-services/ for rental car services.
Please keep in mind that the drive from Jackson to Louisville is approximately an hour and a half (1-1/2) to Louisville when making travel arrangements.
A block of rooms have been set aside at Lake Tiak-O'Khata Resort for a (3) three night stay beginning with the Monday before each training class. Details and guidelines concerning hotel accommodations will be given at the time of the enrollment. If students do not wish to lodge at Lake Tiak-O'Khata or if lodging is needed for an additional night, students are responsible for making arrangements. For additional information on Lake Tiak-O'Khata Resort, please visit www.ltok.com.
Students are responsible for all hotel fees.
Cost of Training:
The cost of the training is $300 per student ($250 for training plus a $50 deposit fee). The enrollment deposit holds your position in the class and is non refundable after two (2) weeks prior to the beginning of the service training class being conducted.
Meal Policy:
Breakfast and lunch will be provided for students all three (3) days of the servicing training class. Dinner will be provided on Tuesday night only by Sudden Service, Inc. All other meals are the responsibility of the student.
Meal schedule for all service training classes will be as follows:
Monday - No meals provided
Tuesday - Breakfast, Lunch, and Dinner only provided by Sudden Service, Inc.
Wednesday - Breakfast and Lunch will be provided, Dinner will not be provided
Thursday - Breakfast and Lunch will be provided
Conclusion:
Service training classes have a maximum of 15 students with the exception of the Advanced TICS and Advanced Hydraulic service training classes. A maximum number of ten (10) students will be allowed for the advanced classes only. All classes require a minimum number of (8) students to be conducted. Any class with less than the minimum required enrollment of eight (8) will be canceled. Enrollment is handled on a first-come-first-served basis and is subject to availability. Enrollment reservation should be made as soon as possible. Please call or email the service training coordinator for availability. Pending enrollments, a reminder of the service training class and the date of the class will be emailed prior to the class allowing ample time for travel arrangements.
Anyone seeking service training on a particular Taylor model(s) not list in the 2019 training schedule, should contact the service training coordinator. If you are seeking remote service training at your facility, please contact your local Taylor servicing dealer or the service training coordinator for details. Taylor "Big Red" service training classes are not open to the general public. Classes are reserved for Taylor servicing dealers and qualified end users of Taylor equipment.
For additional information for service training or for class enrollment contact:
Lynn Tatum Boatner / Service Training Coordinator
(662) 773-9139
This email address is being protected from spambots. You need JavaScript enabled to view it.
For additional information for the Master Certification Program contact:
David Lewis / General Service Manager
(662) 773-9132
This email address is being protected from spambots. You need JavaScript enabled to view it.