TaylorTrak Pro™ - Advanced Fleet Telematics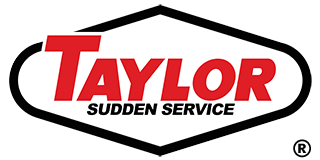 TaylorTrak Pro™ - Advanced Fleet Telematics
A service of
Sudden Service, Inc. provides a three year (3) TaylorTrak® monitoring service on all new Taylor forklifts and material handling equipment with the exception of the new GT Series of lift trucks. A few features and benefits of Taylor Trak Pro include: GPS tracking, Engine/Transmission Fault code alerts, Service Alerts, as well as vital engine/transmission statistics. These are just a few of the features Taylor Trak Pro can offer.
About TaylorTrak Pro®
TaylorTrak Pro® Hardware is integrated into your equipment, interacting with our robust Taylor Integrated Control System (TICS) to ensure your equipment is communicating with you.

TaylorTrak Pro® provides access to machine data through WIFI or cellular network coverage. It enables comprehensive and flexible remote monitoring, asset tracking, maintenance scheduling and much more.
Phone: (662) 773-9104