Vision Plus™ - A Pedestrian Detection Aid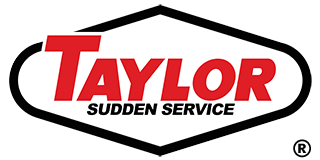 Vision Plus™ - A Pedestrian Detection Aid
A product of
Taylor Sudden Service offers three Vision Plus™ System to meet your individual needs.
Vision Plus™ Integrated is the newest product and is only available on Taylor® X-Series forklifts and material handling equipment.
Vision Plus™ Pro is available for most off-highway industrial equipment where pedestrian detection is needed.
Vision Plus™ Standard is a stand-alone unit not requiring MD3 or MD4 modules.
About Vision Plus™
Vision Plus™ provides the operator of mobile equipment with real-time information concerning the location and tracking of pedestrians in the operating area around the equipped vehicle.
Vision Plus™ can be installed on virtually any type of off-highway mobile equipment. Different types of equipment operate in various applications and have unique requirements. Your application and equipment use is specific to your needs.
Phone: (662) 779-5472