WIGGINS FORKLIFT PARTS & SERVICE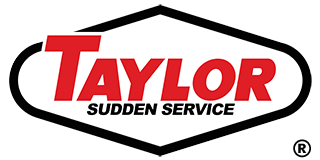 WIGGINS FORKLIFT PARTS & SERVICE
Video courtesy of Wiggins Lift Co.®

Since 2010, Taylor Sudden Service has been an authorized Wiggins Marina Bull sales/support dealer in Alabama, Florida, Mississippi, North Carolina, and Tennessee.
But now with the opening of several new factory stores around the country, Taylor Sudden Service has expanded its Wiggins sales/service coverage to include Georgia, Virginia, and Texas.
And it doesn't end there, Working with Wiggins and several of our national dealer, we are now able to provide you service, sales, and support throughout the Northeast and Central United States.

Only
the states listed are participating Wiggins Authorized Sales and Servicing providers: (Taylor Direct) Alabama, Florida, Georgia, Mississippi, North Carolina, Tennessee, Texas, and Virginia; (Dealer) South Carolina (
*service provider determined according to location
), Kentucky, Ohio, Indiana, West Virginia, The District of Columbia, Maryland, Delaware, New Jersey, Pennsylvania, New York, Connecticut, Rhode Island, Massachusetts, New Hampshire, Vermont, and Maine.